Custom Art FIBAE 7 Unlimited
Custom Art – FIBAE 7 Unlimited
A Little Technical Stuff:
Specs:
– Dual Sub-Low, single Low-Mid, dual Mid-High, single proprietary High, single proprietary Super High
– Two Top-Firing Balanced Armature Drivers
– Flat Impedance technology
– 122 dB @1kHz @0.1V
– 12 Ohm @1kHz (+-1.7 Ohm 10Hz-20kHz)
– 10Hz-21000Hz (+-20dB into IEC 60318-4 coupler)
– Null Audio Arete OCC Copper cable
– Custom or universal fit
MRSP: Custom or Universal fit €1,500.00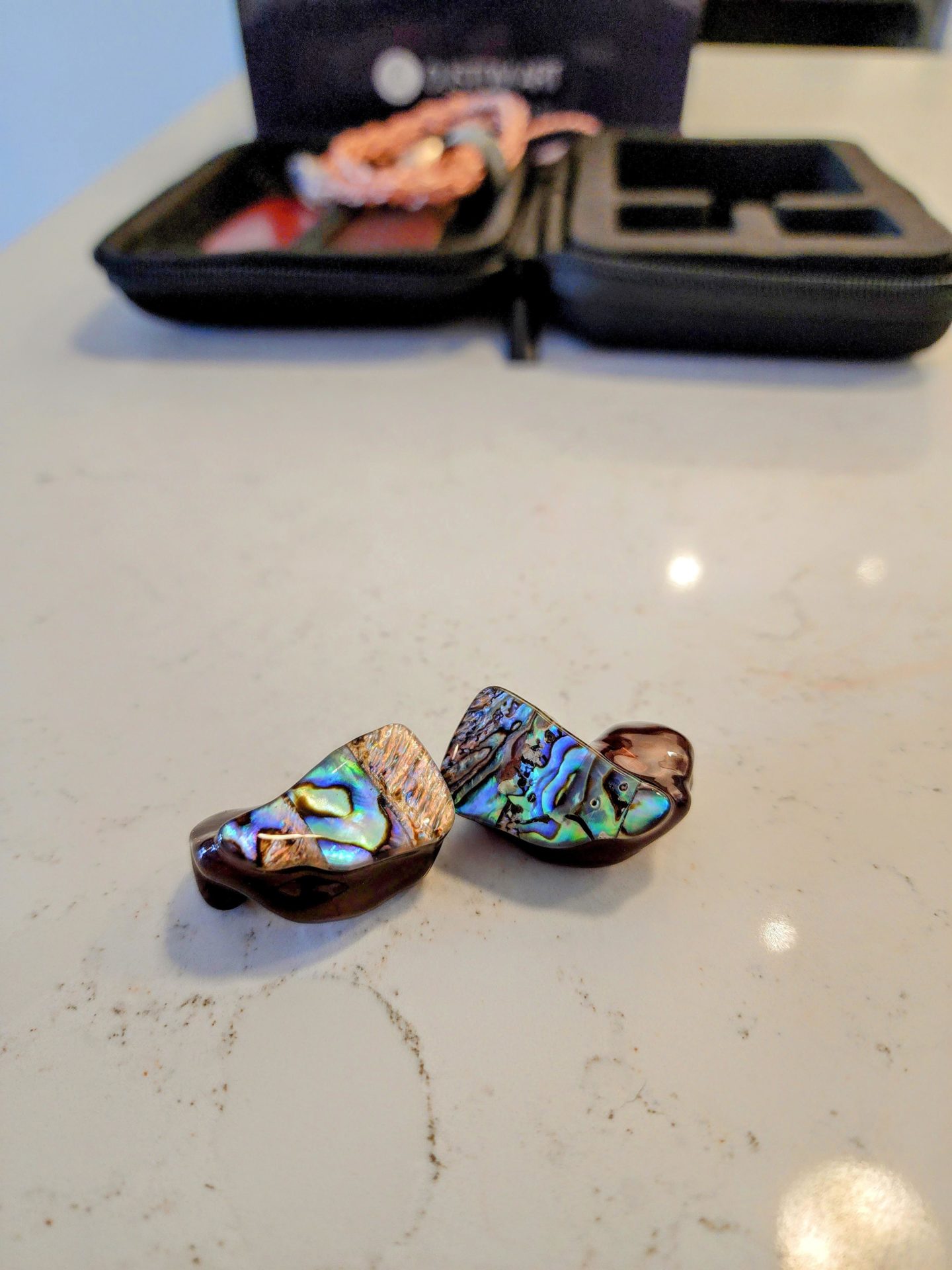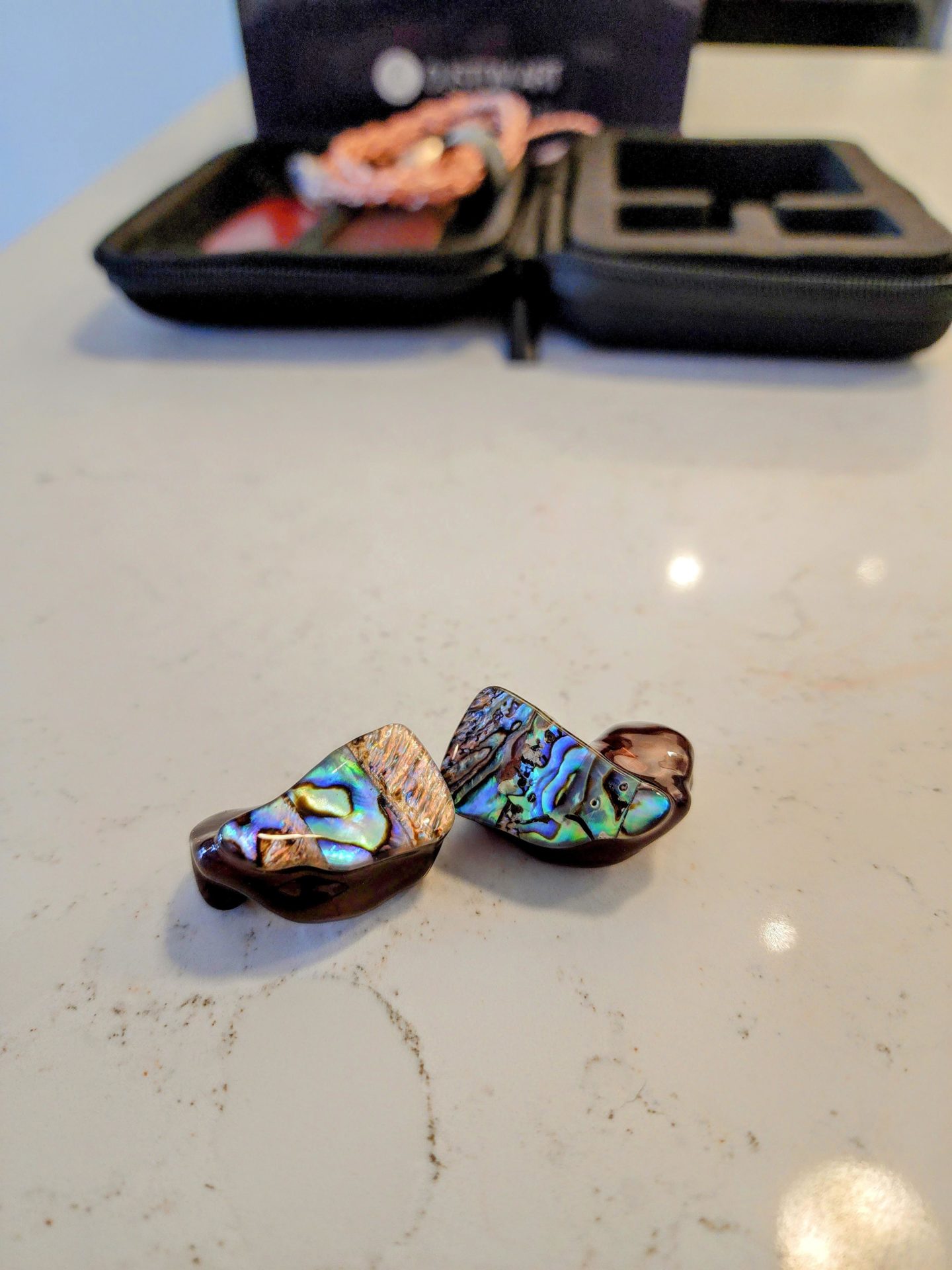 You can find my  initial introduction to the FIBAE 7 Unlimted in the link below;
Custom Art FIBAE 7 Unlimited – Audio Rabbit Hole
If you would like to learn more about FIBAE technology, read the introduction from the below review.
Piotr and the Team at Custom Art have done an excellent job with their latest TOTL release. The FIBAE 7 Unlimited.
I have reviewed many in the FIBAE line. Although there has always been an evolution in sound, design, and configuration in the FIBAE series, it is always an entirely new model. Meaning F2, F3 and F4 etc.
That changed with the FIBAE 7 Unlimited, known as F7U. So this time, they have upped the ante over the OG model, the FIBAE 7.
A Little Marketing Hype from their site, grammar aside:
We tuned FIBAE 7 Unlimited to be an even better IEM than its predecessor. We listened to feedback from our customers and entrusted reviewers over the years and adjusted accordingly. We added more sub-bass, slightly reduced mids to make it less vocal-forward, and greatly improved high frequency presence by adopting an advanced crossover with a dedicated, 3D-printed special waveguide. The effect is an ultimate frequency response, smooth natural tonality, spacious and expansive soundstage.
FIBAE 7 Unlimited portrays musicality combined with balance and an ultimate extension of frequencies. FIBAE 7 Unlimited has been fully redesigned. The new updated crossover adds more headroom and improves the dynamics and transient response. With increased sensitivity, the updated F7 is easier to drive, achieving much higher loudness before distortion. This will prove incredibly beneficial especially for professional musicians on stage. Top-Of-The-Line modern sound signature, offering a balance between musicality and engagement. A perfect IEM for both musicians and audiophiles.
WHAT'S IN THE BOX:
Included:
– Carton box
– EVA case
– Zipper case
– Wax pick tool
– Drying pellet
– Warranty card
– Ear tips in 4 sizes (universal fit only)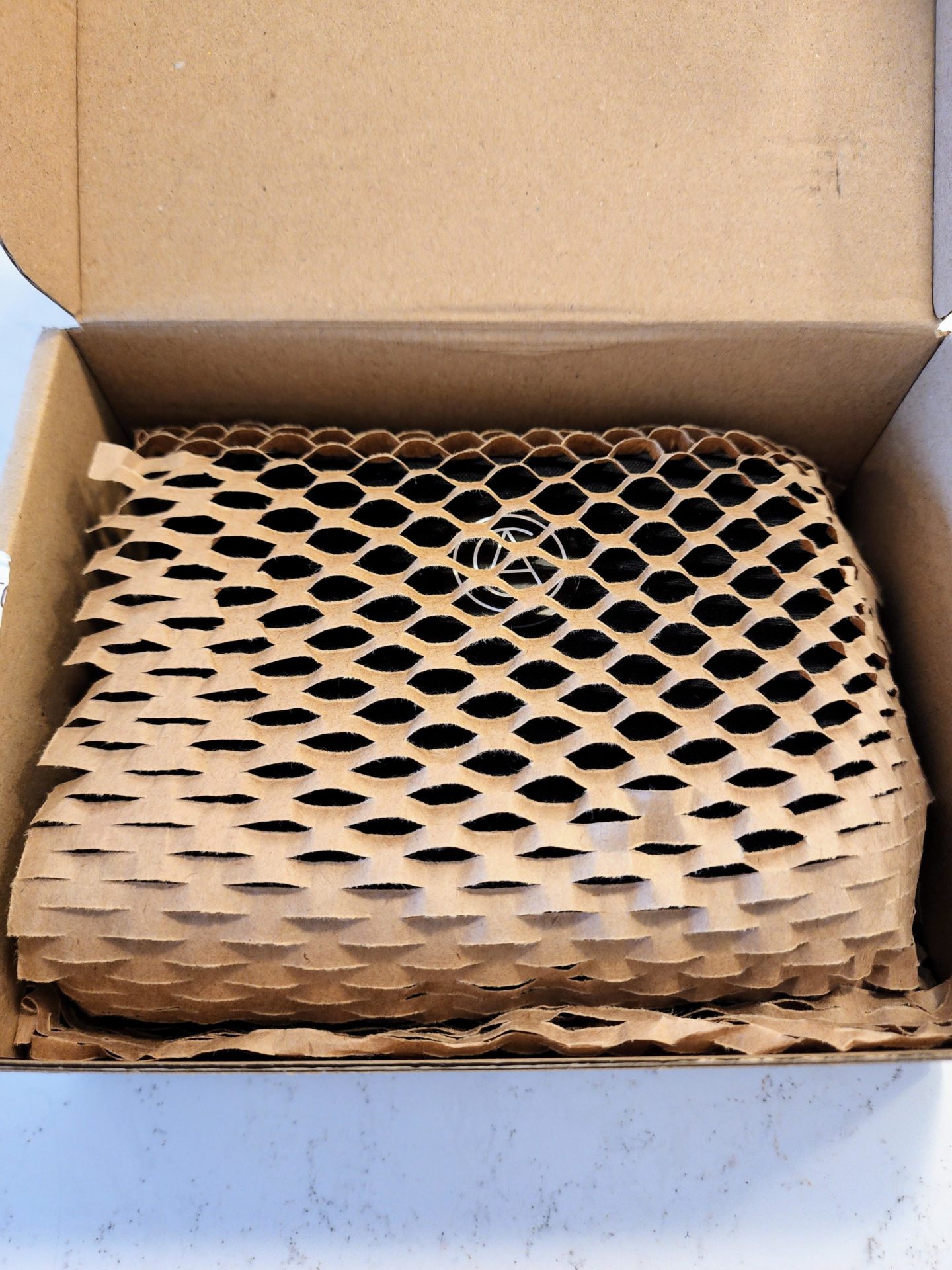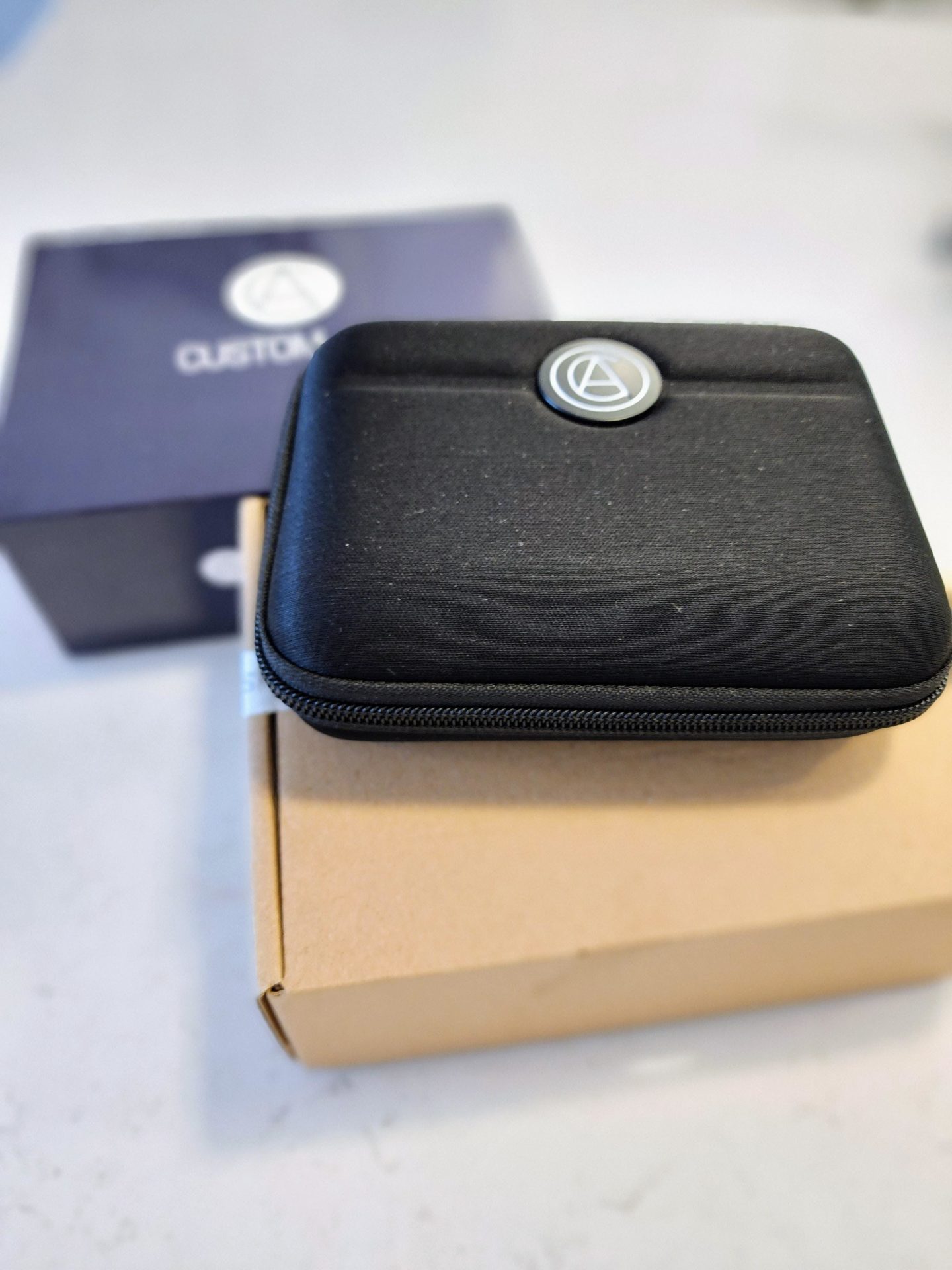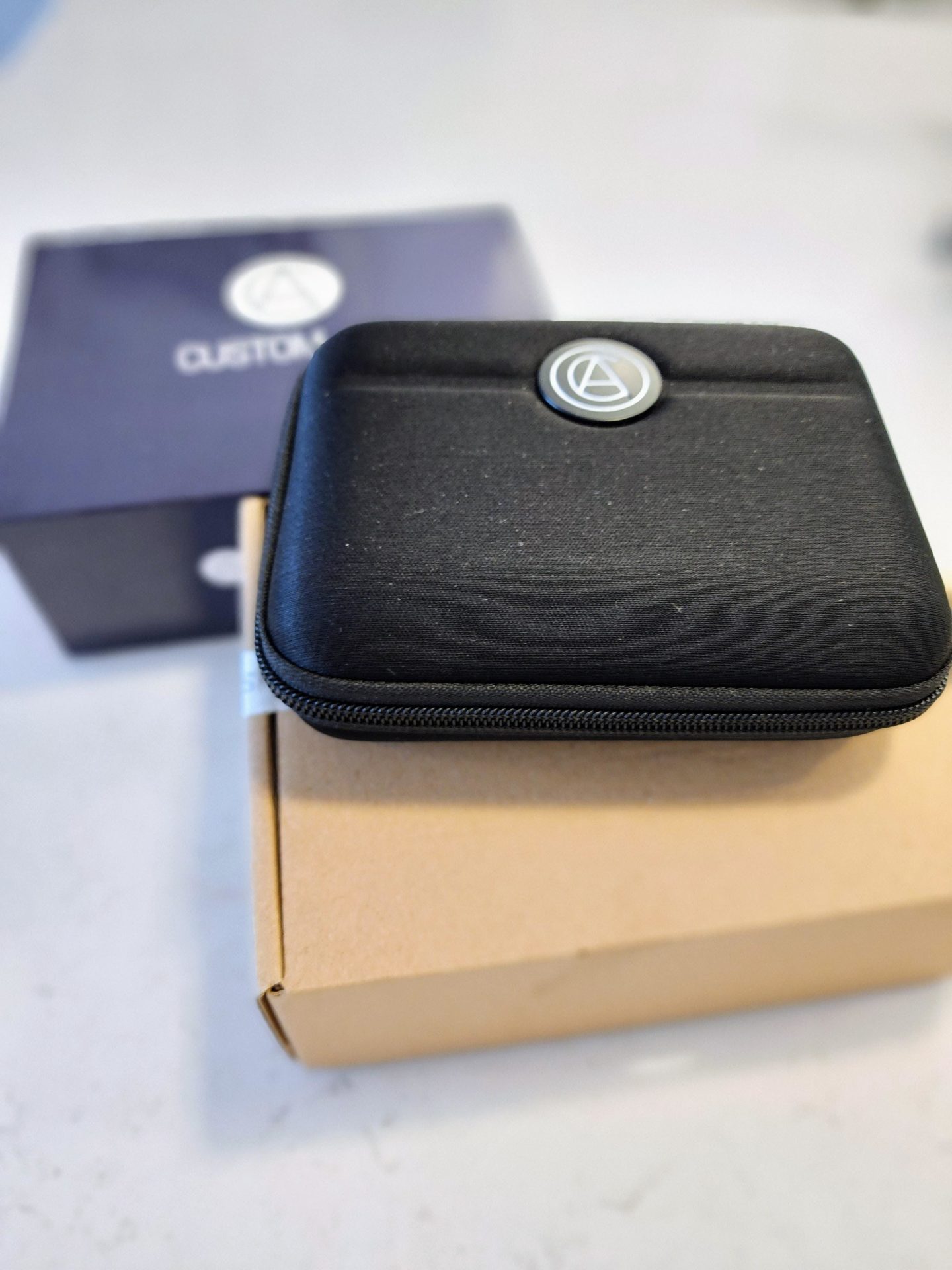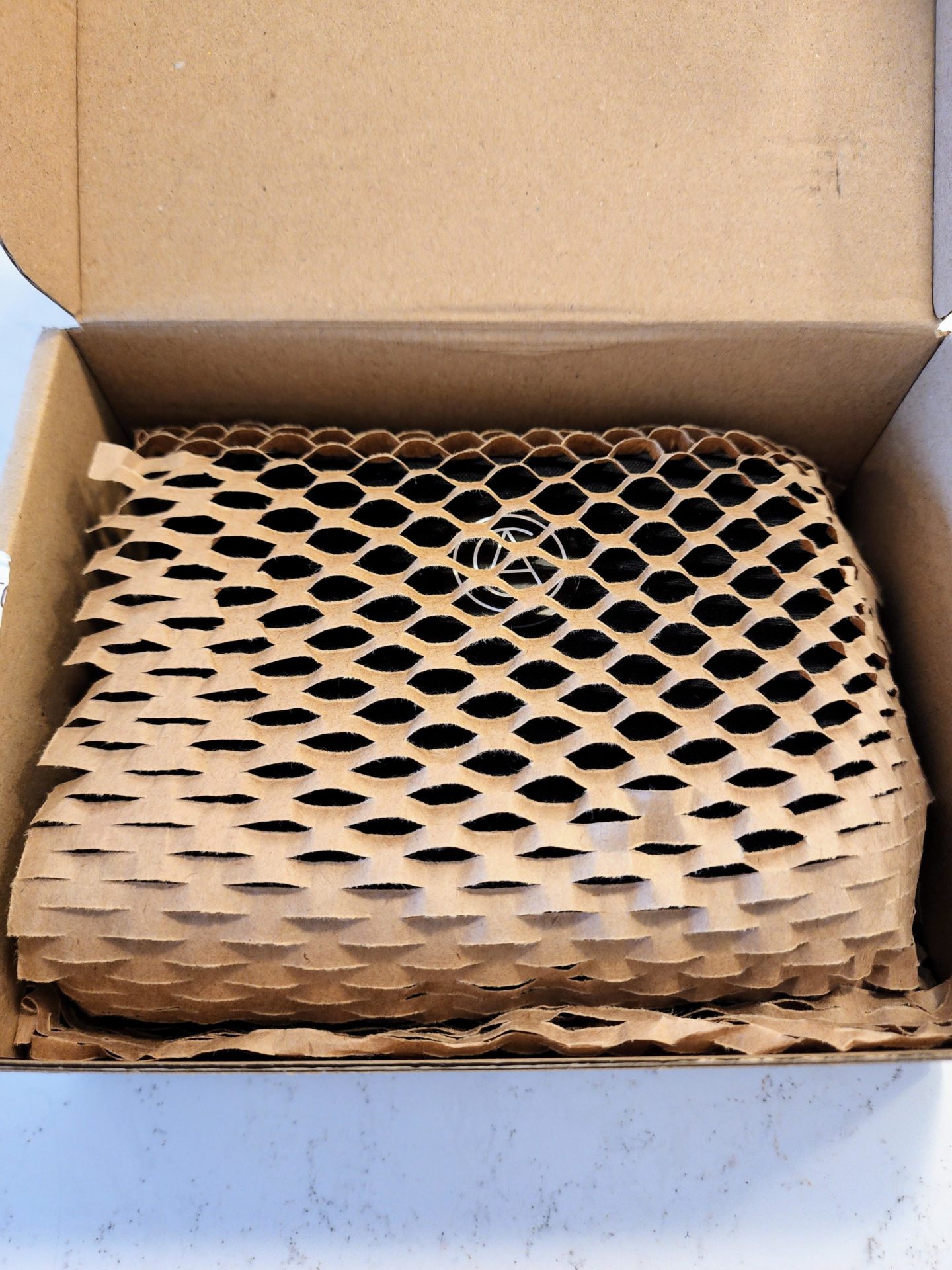 Unboxing and Accessories:
I am a fan of the new packaging and storage case, applause! It was certainly time for an update. The zipper case is large, but I do like it. At this point, I have plenty of Pelican cases. The new storage case would be OK to accompany you on your travels. It could easily fit in your carry-on.
One of Piotr's most significant business model successes is that he offers a quality listen and is conscious of your wallet. When you receive your package, don't expect the holy grail effect, but the unboxing is on par with the cost and adequate.
CA has included a Null Audio Arete OCC Copper cable as their stock cable offering. The cable pairs well and offers proper ergonomics. In addition, providing a quality stock cable allows someone to have a quality cable out of the gate, assuming they want to search for their favorite cable pairing.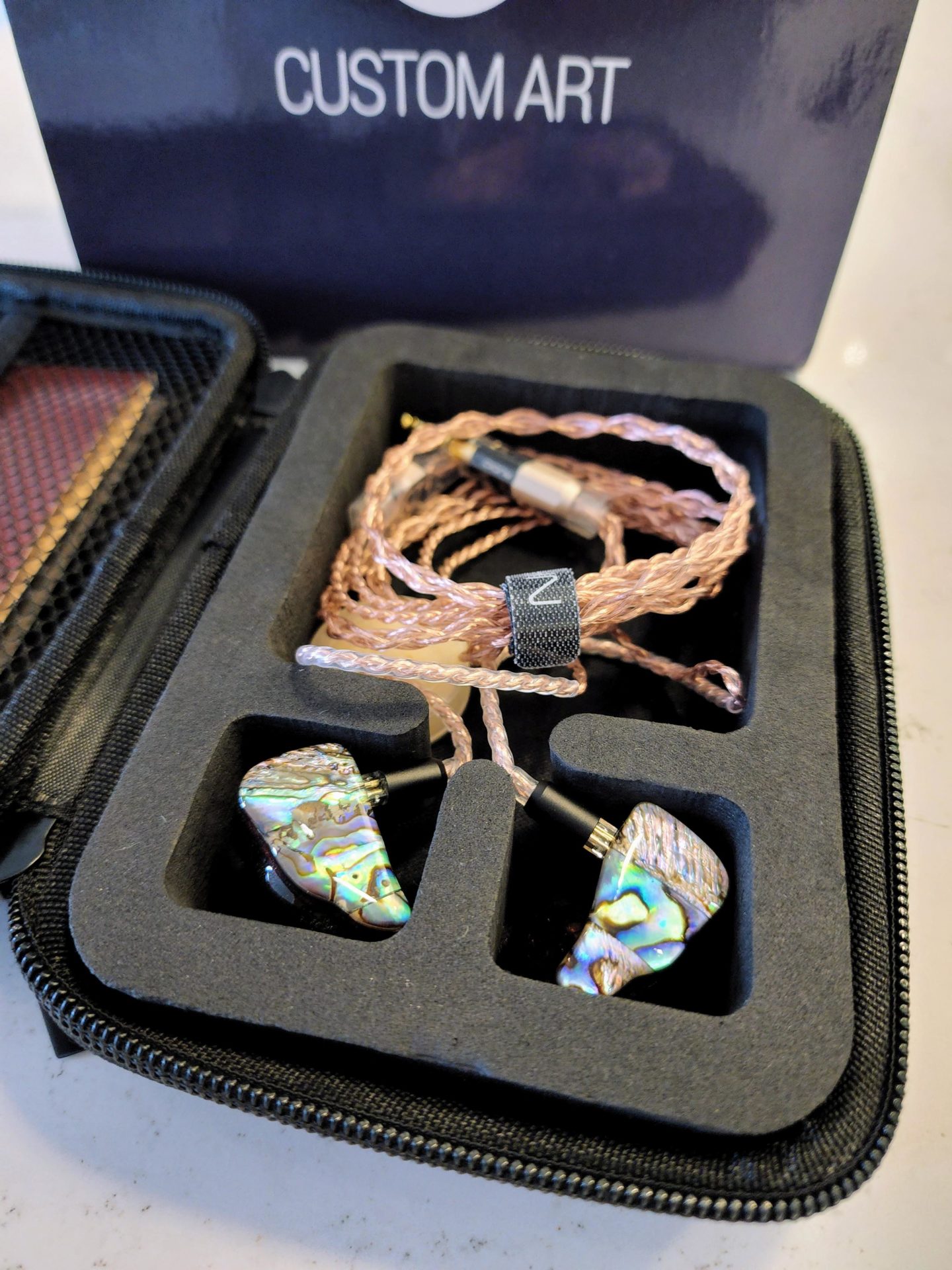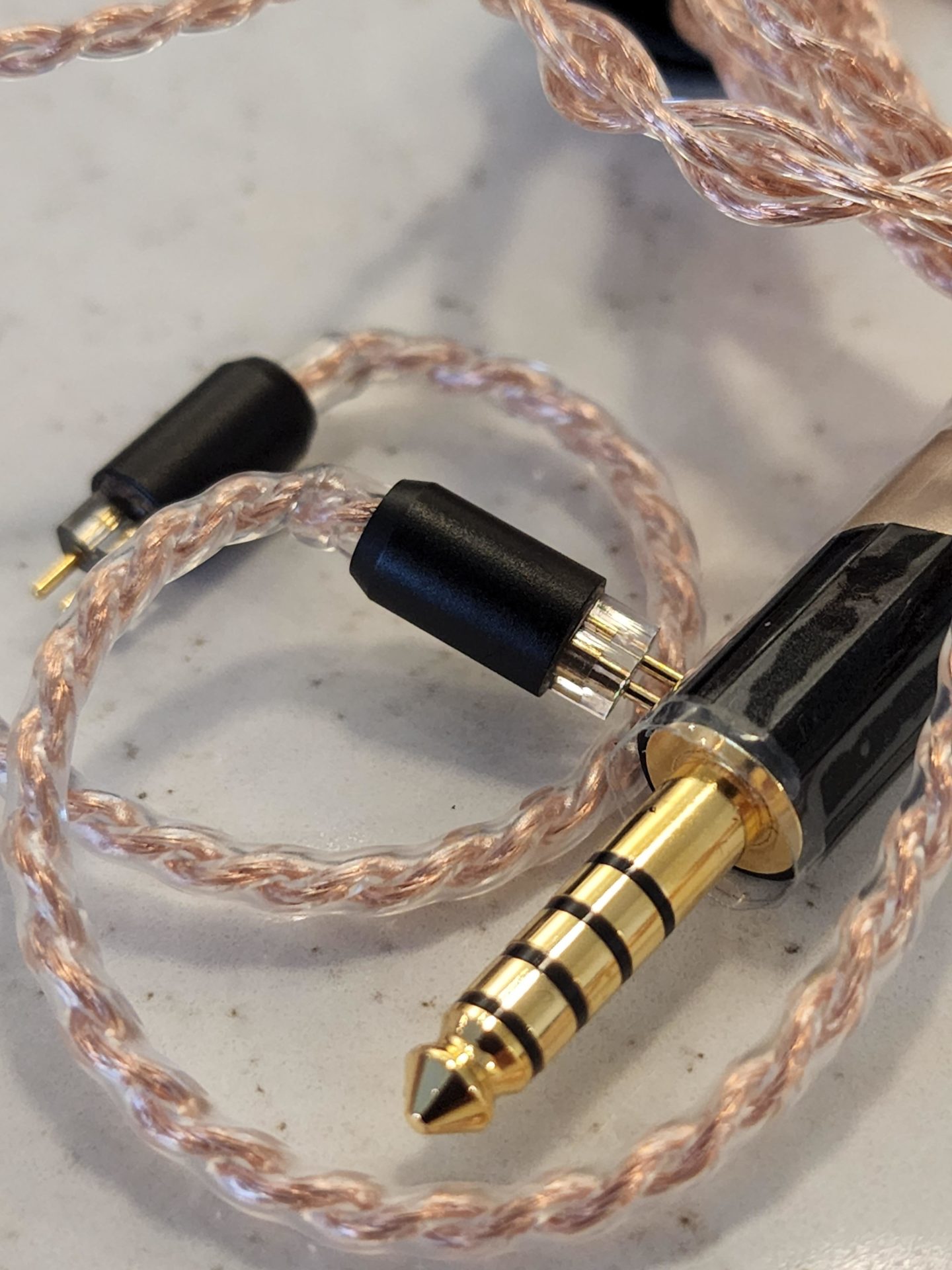 Build Quality and Fit:
The F7U build is beautiful. While this is a subjective statement, it is difficult to see this IEM and not admire it; it is a stunner.
The seams are smooth, and I see no imperfections in the shell or faceplate. I have never been dissatisfied with the build quality of Custom Art.
The fit is perfect, lightweight, and easily the most comfortable CIEM I own, including all of the other Custom Art CIEMs I have in my collection.
Piotr and Team have crafted incredible designs for me through the years; this is another example. Abalone and Titanium Nanopowder, what's not to like?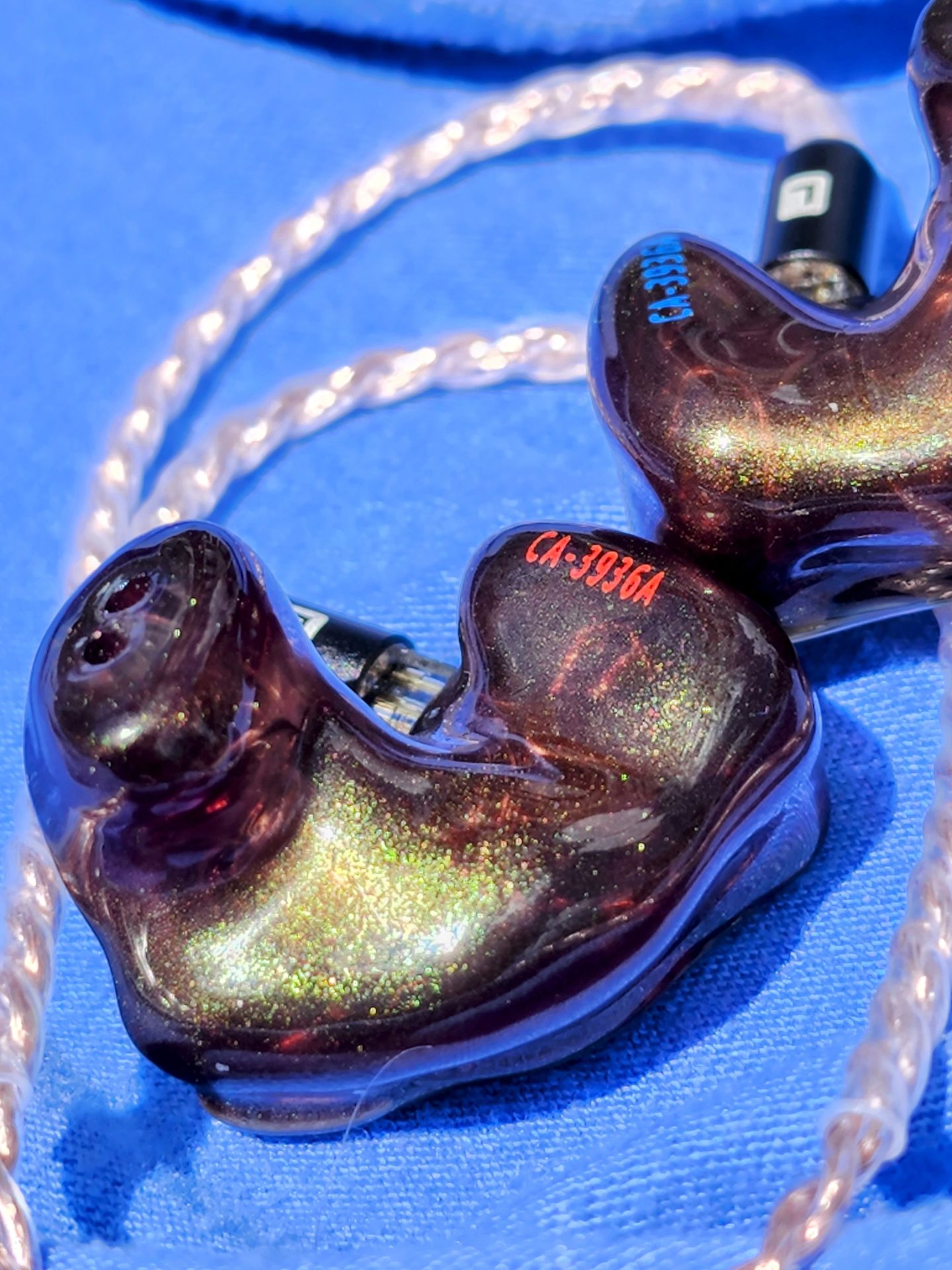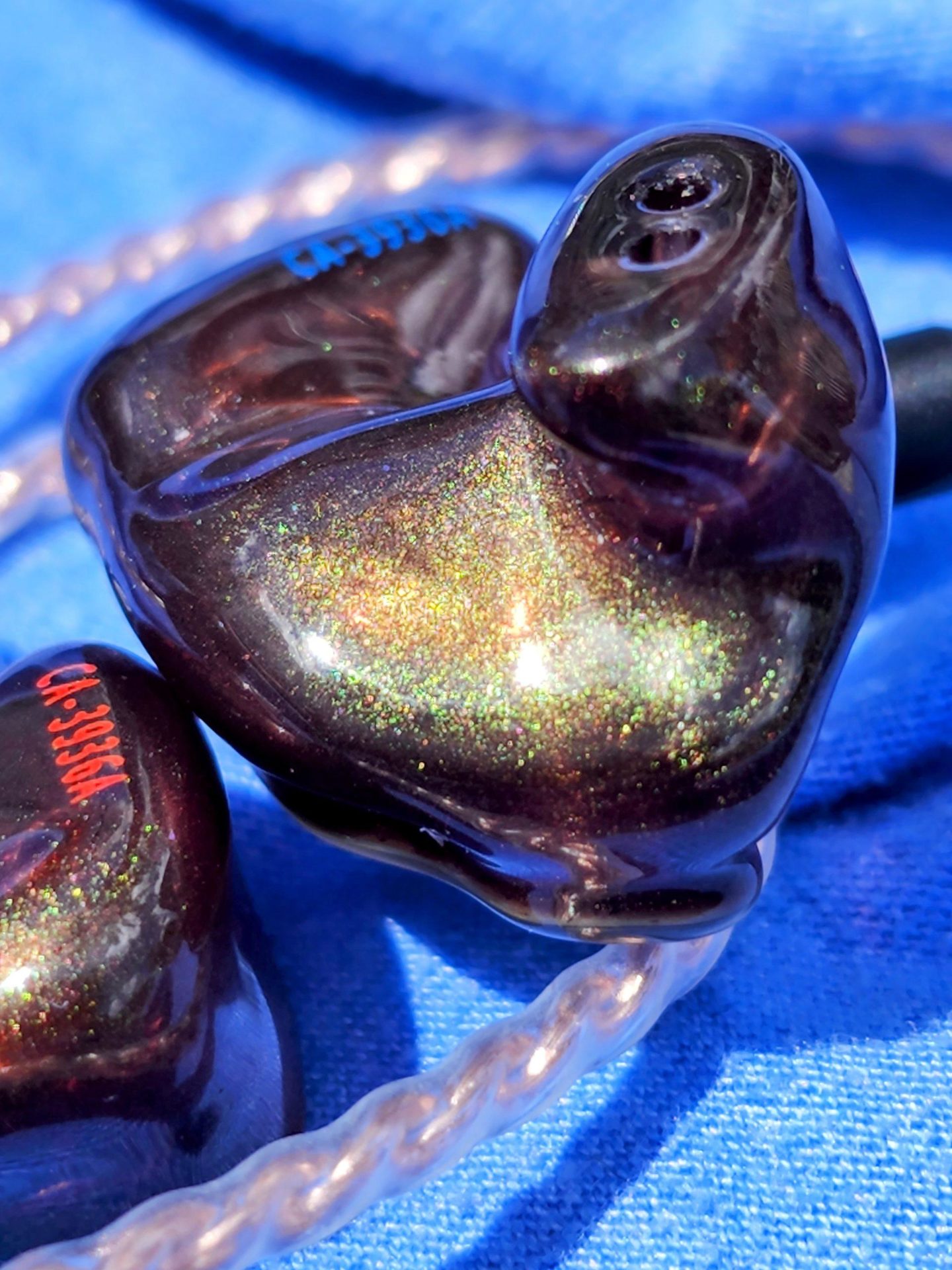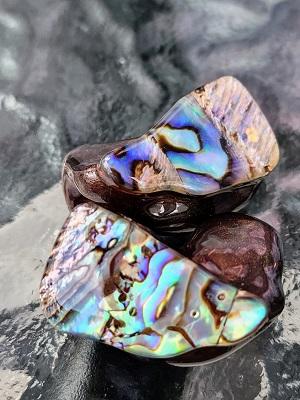 Review Setup:
The setup utilizes the Astell & Kern SP3000, Cayin N8ii, and AK Kann Max. I used the stock 4.4mm balanced cable, the same cable you will receive with your purchase.4.4mm balanced cable. My sample music consisted of 320kb, FLAC, and 24bit, as well as streaming Qobuz and Amazon Music HD.
All of the DAPs provide an excellent synergy with the F7U, and I recommend all three pairings 100%.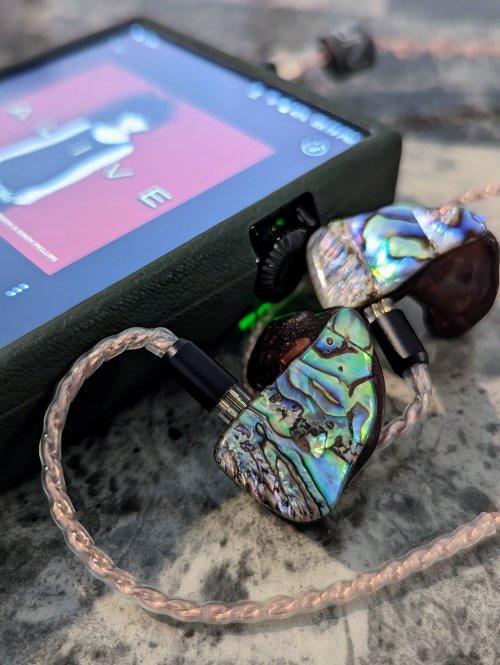 Moving on to the sound section….
Knowing that sound signature is nothing more than subjective to my hearing, the F7U sound works so well in my ears. I can put them in my ears and forget they are there until I find myself head bobbing or foot tapping. As a result, I never need to focus on the musical details or wish for more in any frequency. Instead, the F7U delivers, in its purpose, to provide effortless listening. Admittedly, it is not the most technical IEM I have encountered, but to my knowledge, that wasn't the intention.
The longer I write reviews, the less comfortable I have become saying "all arounder" because everyone has a personal definition of their "all-arounder." However, with most genres, the F7U performs well. It stands out with music such as Steely Dan and Jazz.
Therefore, compared to others in the FIBAE lineup, the F7U would be my go-to. I may prefer the F6 for crunchy guitar music or classic rock, but for all else, unequivocally, the F7U.
Sadly, I feel the F6 flew under the radar. My review is here.
Compared to the OG F7, there is more body, not fullness approaching the point of bloom, but a body in the form of a richer tonality. Also, based on my OG F7 notes, there is a retraction in the upper mids on the F7U, which is welcome relative to my preferred signature.
The mid treble replaces the upper mids, and the outcome provides a more pleasant, easy-going listen, especially during longer sessions. It is a Quid Pro Quo; sacrifice a touch of dynamics from upper mids for a more easy-going experience.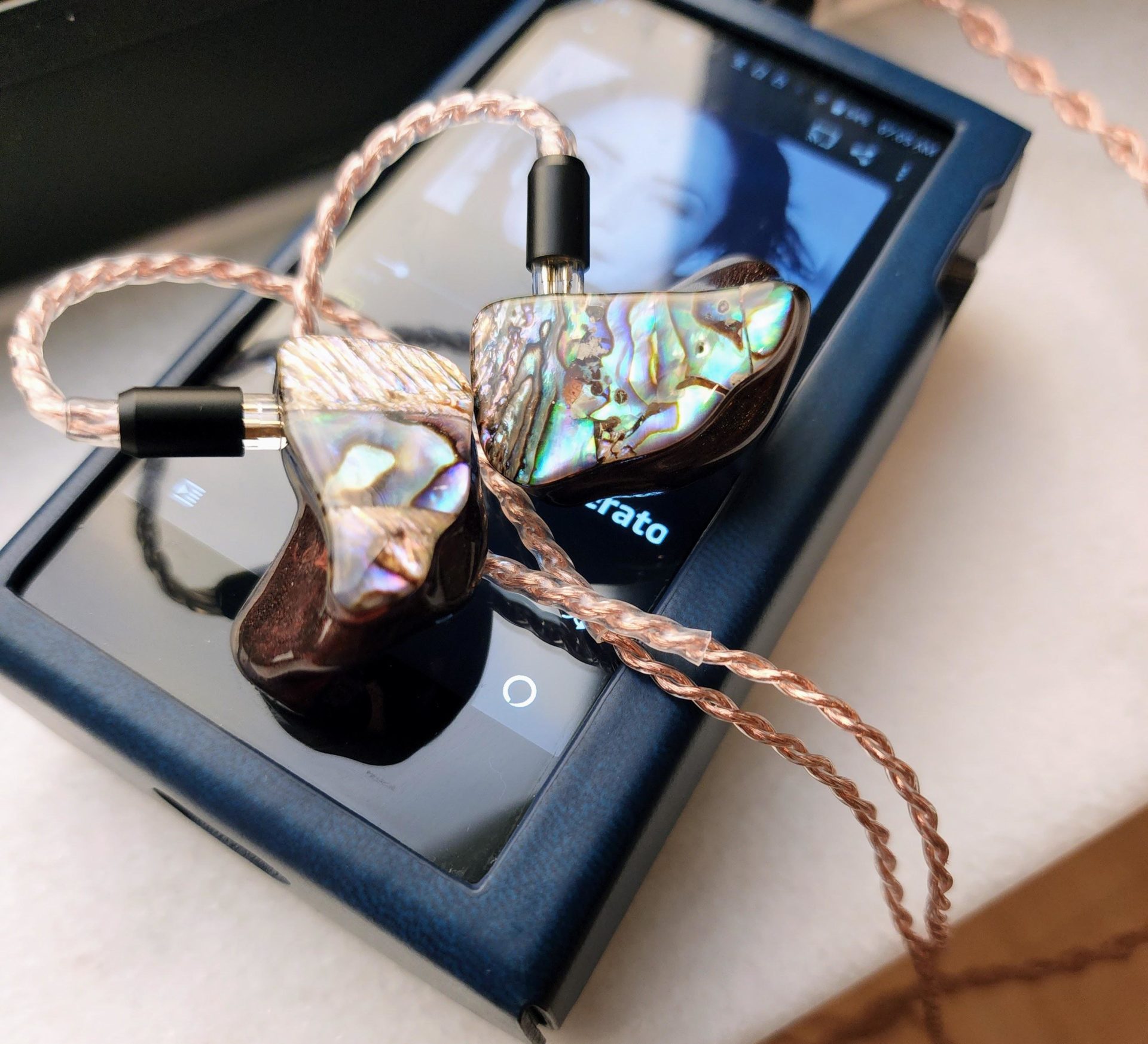 Bass certainly has more impact than before. With the OG F7, when the bass is present in your music, it has a presence but is not incredibly impactful. The F7U similarly reveals bass, with the glaring difference between the OG being that when bass should be impactful, it is. A more prominent bass presence with a nice balance of quality and quantity.
One song showcases the spectrum, stage, and tonality of instruments, Avishai Cohen, Shifting Sands, Chacha Rom. This song encompasses the full signature.
I was surprised at how well the F7U rendered the group Rock Candy Funk Party, Drunk On Bourbon On Bourbon Street. I was only surprised because, at times, with recordings that have heavy involvement in the mid-range, the F7U can show slight limitations by delivering a less-than-airy rendering in its mid-range. It is not congested, but the technical definition is not as apparent.
Relative to the F7, the vocals on the F7U are slightly behind the instruments in the mix. The vocals sound natural and tonally correct but not as front and center as they were in the F7. Listening to Boz Scaggs, Lowdown and his vocals were strong, yet not taking the attention from the instruments.
The staging is very well-done with the F7U, with above-average preciseness. The stage provides plenty of air and space, great width, and average depth.
One must compare the F7U to its predecessor since this is the second coming. Add more body, less upper mids, and smooth treble, and there you have it. In summation, the sound is more refined and smoother to the ear; at its core, it is super balanced.
The F7U is one of my most pleasant IEMs for long listening sessions to delve further into the sound. From the comfort of the CIEM to its balanced, non-offensive sound signature, I am impressed that I can put them in my ears and forget about them. As a result, one can easily drift into the music and lose hours. While finishing this review, I listened to Hiromi, Move. I could concentrate on my writing as I thoroughly enjoyed my listening session.
You might want to own this IEM if:
+ You want a smooth tone and organic timbre to instruments
+ You prefer a smooth, balanced, non-offensive signature
+ You like an IEM that excels at long listening sessions
+ You are sensitive to treble peaks and sibilance as this is super smooth
+ Price/Performance ratio, in this crazy-priced audiophile world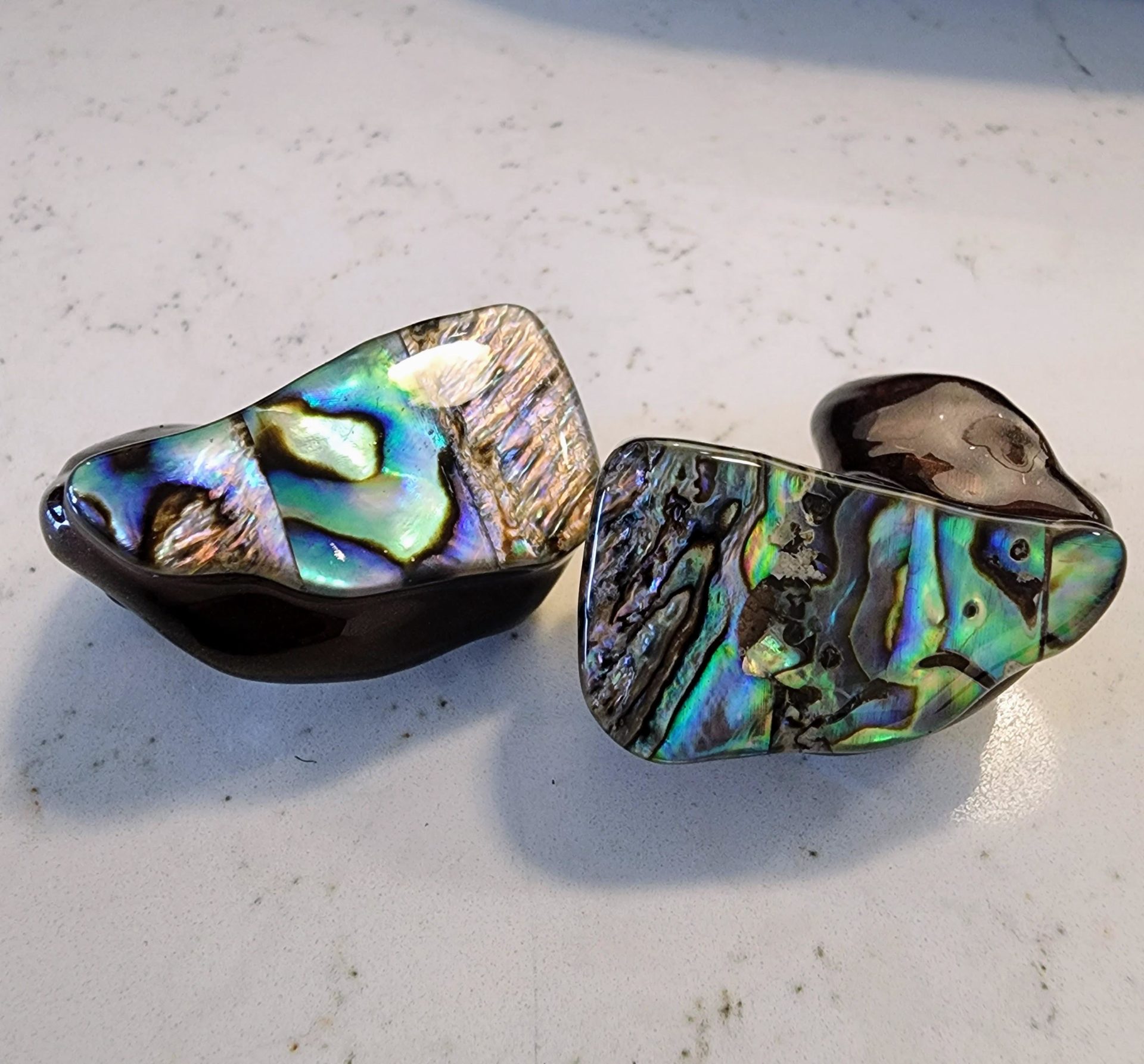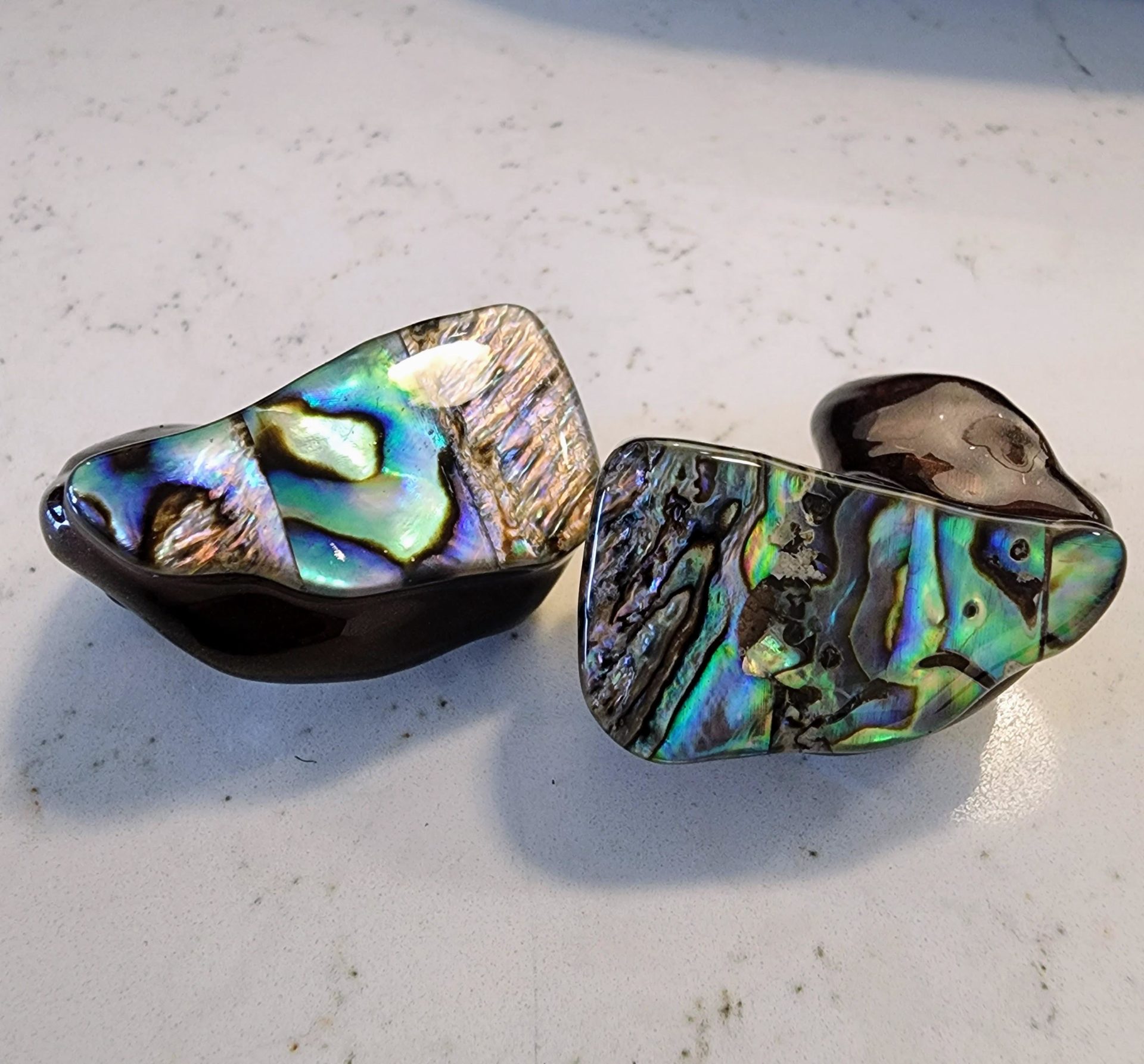 In Closing
Last week Custom Art announced a fascinating new IEM. Tech-wise and driver configuration would break new ground for Custom Art. You can get more information and place an order here FIBAE 5.
Not only did Piotr have a new IEM announcement, but he also had a new addition to his family. Congratulations Piotr! I hope everyone is doing well!
The F7U features lovely build quality and an updated unboxing experience. The larger zippered case is an excellent addition.
Sound quality-wise, the F7U provides the listener with a balanced sound signature.
Compared to the OG F7, there is more body and bass response. In addition, less upper mid lift and a more significant lift in the mid-treble create smoother listening conducive for longer listening sessions.
Overall, more body than its predecessor, natural tonality, and an airy & wide stage are noteworthy.
The F7U is an IEM I just put in my ears and forget. The comfort and effortless signature make this possible.
Custom Art keeps upping the ante in their lineup. The F7U doesn't disappoint and is a welcome upgrade to its older brother, the F7 firmly planting itself at the top of the Custom Art lineup.