I am super excited to introduce the latest release from my friends at Empire Ears, Legend EVO, a successor the Legend X. Will be curious to see how this unfolds after seasoning. The Legend X was one of  my all-time favorite IEMs. The review is here Legend X review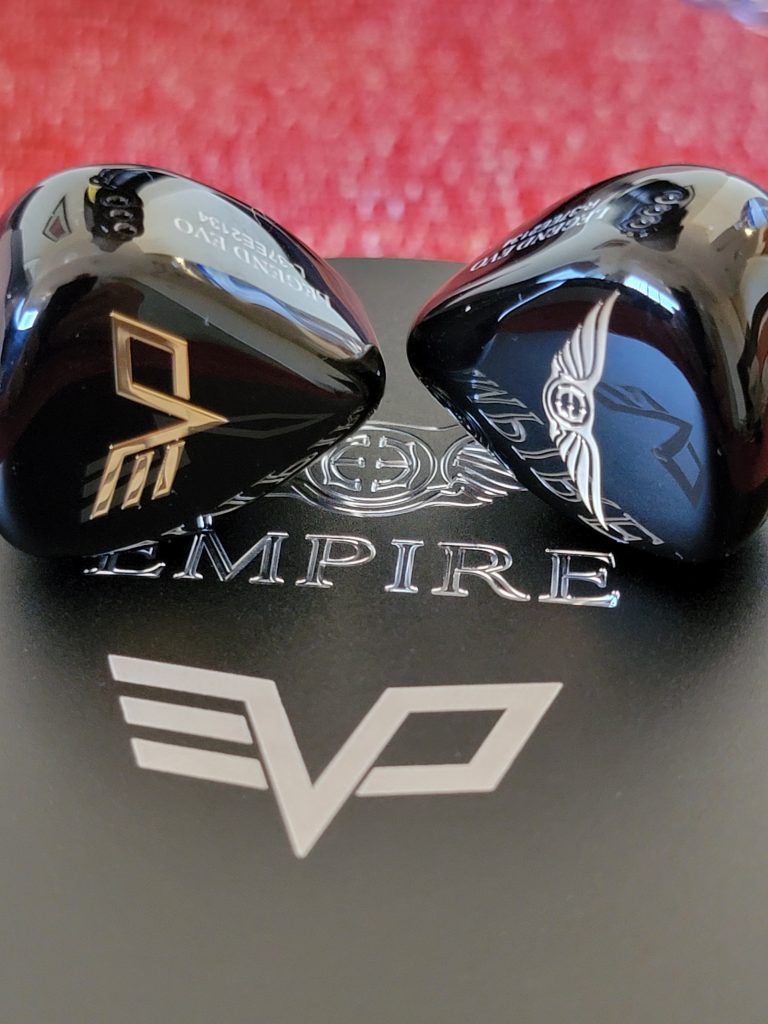 EVO has been connected to a couple of DAPs, and cycling playlists. Between very brief listening sessions and seasoning, I probably have 15 hours on them, I forget to let them run last night. Too early to discuss sound, but the build and size are fair game.
Size wise EVO is larger than ODIN and LX. The most important thing is not how they look size wise, but how they feel in the ears. If I step down a size with the stock Final tips, which will allow for a bit deeper insertion, the additional size doesn't bother me. I usually use LL but switched to L. I have been experimenting with shallow and deep insertion and various tips to feel which is more comfortable. Since the Final tips are stock I am giving them the most time. More to come.
The build is EE, same level of quality as ODIN and LX and on and on. In my opinion, they have great quality builds. The cable is okay, not the most ergonomic, but I have done zero cable rolling.
I have primarily used the SP2000 and the 3Max as far as source. While the 3Max and it's authority can push the rumble, I am swaying more towards the SP2000 and it's smoother signature and less aggressive treble.
EVO bass thus far, still seasoning, surpasses ODIN for my tastes. ODIN most definitely has incredible quality bass that blends so well with the rest of its signature. EVO's bass separation has separation, lol. From the most southern bass frequency moving north through the scale the bass is all distinguishable and audible. My pair is still settling down. I will say I prefer it with the SP2000 over the 3Max thus far. Although, the 3Max has authority it most certainly gets the most from the drivers.
A teaser, more to come…