Hiby  has released their all-new R8 Flagship DAP. It is a full Android 9.0 based DAP. The packaging is top-notch and in the couple of days I have had it, the DAP provides a great overall experience.  I will post more comments on this new offering as I have more time with it, but for now the out of box experience is very favorable.
It has blazing fast menus as it is driven by a Snapdragon 660, Kryo260 Octa-core CPU with a 2.2 GHz frequency. Having full Android provides you the ability to directly download all of your streaming apps from the Google Play Store. The R8 feature Low, Medium and High settings as well as a Turbo mode to assist in driving more difficult to drive Headphones.
The unboxing was the best unboxing I have encountered with a DAP yet. The R8 includes a brief-case style case and plush storage trays, for desktop use to carry in side the briefcase.
I hope you enjoy the unboxing photos almost as much as I did unboxing this beast.
The Hiby R8 Flagship DAP comes in at a hefty price tag $1899 it can be purchased from MusicTeck at the link below;
HiBy R8 Flagship Android HiFi Music Player (Aluminum Alloy)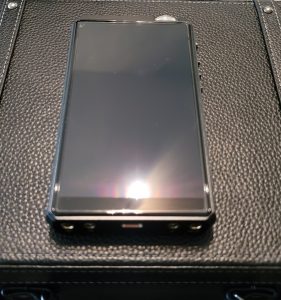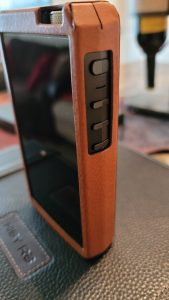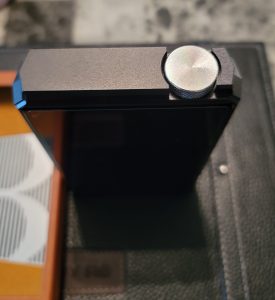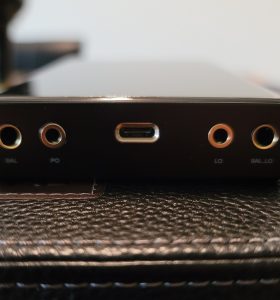 Specifications

| Model | HiBy R8 |
| --- | --- |
| Operating System | Android 9.0 |
| CPU Model | Snapdragon 660 |
| CPU Architecture | Kryo260 Octa-core |
| CPU Max Frequency | 2.2 GHz |
| GPU | Adreno 512 |
| DAC | AKM AK4497 x 2 |
| WiFi | Support 2.4GHz, 5GHz |
| Bluetooth | Bluetooth 5.0 |
| USB | USB 3.1 |
| Display Size | 5.5 inches |
| Colors | 16 million true color |
| Topology | IPS |
| Resolution | 1920*1080 |
| PPI | 400 |
| Touchscreen | Multitouch |
| RAM | 4GB |
| Internal Storage | 64GB |
| External Storage | Up tp 2TB + via 1 micro SD card |
| Colors | Aluminium alloy black |
| Dimensions | 143*81*20 mm |
| Power Supply | 5V⎓2A / 9V⎓2A |
| Battery | 10000mAh/3.8V |
| Charge time | <5H (0%-100%) |
| Firmware Update | OTA |
| Text Size | Adjustable |
| Third Party Apps | Unrestricted access via Google Play and apk downloa |