Yesterday, I received the Denon Ah-D9200, herein called the D9200. The Denon D9200 is a premium over-ear headphones with magnificent sound, elegant Bamboo wood housing, luxurious engineered leather, memory foam earpads.
The D9200 is the TOTL offering from Denon. They have been at their audio headphone game for 50 years. I had my first Denon years ago the Denon AH-MM400, I really enjoyed it as I climbed up the ladder to TOTL.
It is difficult to capture the essence and beauty of these from photos. I love the Japanese bamboo design of the D9200.
The build and design are simply executed, but so well-thought out. Light and comfortable, we will see if the comfort is there for extended listening sessions.
My first Denon experience was with the Denon AH-MM400, I really enjoyed it as I climbed up the ladder to TOTL.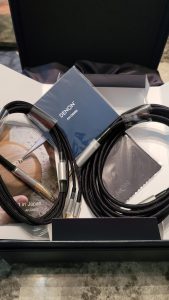 I just received them so I can't comment so much about the sound. I will say that I am a big fan of Focal Stellia. Out of the box, the Stellia aren't great, but definitely improved with time. With the addition of a pure silver cable and seasoning the Stellia became such a dynamic listen. The Denon sound better out of the box than Stellia. The Stellia had an almost open feel for a closed, but the Denon stage is no slouch.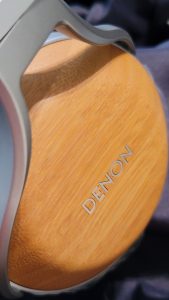 Not sure a hp at close to 1/2 the price is a fair comparison to the Stellia. Maybe the Denon strike above their high price point?
As most of you that read my blog know, I am mostly an IEM guy. While I have quite a few headphones, I generally keep one TOTL headphone and Stellia was the "one" for quite some time. Paired with a pure silver Arctic cable the Stellia is the bee's knees. I owned the Verite Closed, but felt the Stellia to be more dynamic and it's signature was preferable to the VC.
In my limited time with the D9200, it appears that Denon hit it out of the park. So far without the benefit of burn-in I have it with Spyro Gyra, The Rippingtons, Infected Mushroom, Steely Dan and Aerosmith. It has responded well.