Initial thoughts on Empire Ears ODIN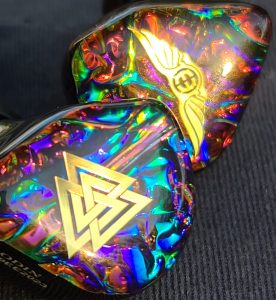 Whenever I begin to review an item, I have a ritual. I carefully unbox and take my photos before I delve into the pack-ins. In the case of a Custom IEM, I choose my source, and off we go to hear a first listen. Depending on the type of IEM, I will set it for some seasoning time(burn-in) and give intermittent listens as the hours' pass. This should give you an idea of what to expect out of the box!
Here is my introduction to ODIN
Purchase information is located at Bloom Audio and MusicTeck
If the IEM is a Universal, I generally ask the company what ear tips the IEM's they utilized during the tuning or what the engineers may have found provided the best sound quality, the pack-in tips, and the recommendations don't always jive. I know, logic would say that the companies would include the preferred tips, not always the case. I never have to touch the included tips, as I have an extensive collection already.
When companies were including the crappy Plastics1 cables, then I was fraught with trying to pair a cable. Since almost all companies now include an upgraded stock cable, I don't fret about the cable as much.
With the ODIN, Empire Ears said they tuned the IEM with the included PW Audio cable and the Final E tips. Easy for me, try either the LL or L Final tips, and we are ready to listen.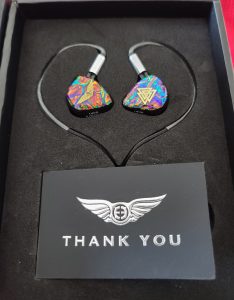 I have been rather vocal about quick listen impressions, so I have waited to post these initial impressions or notes shall we say. To critical listen,  you need a conducive environment and time-the time for seasoning and time for dissecting.
As a reviewer, once the photos are complete and rifling through the entire "package," I begin to make notes on the sound. These initial impression scrawling's are just that, initial impressions. The impressions generally change, but I have included my bullet points from my first listen and first couple of days. I will update these thoughts and will ultimately culminate in a complete review.
ODIN's are hitting the distributor's shelves and consumer's hands now, so I wanted to share with you my reviewer notes:
+ Need seasoning time for drivers…has excellent out of the box appeal
+ Classy packaging per usual EE
+ Beautiful Bifrost, stunning. Largish shell, not uncomfortable somehow don't feel the size
+ Nailed balance and coherency, not lacking sub-bass
+ Not sub-bass that tickles your inner ear, not molar rattling, quantity and quality are balanced and top-notch, not lacking, no bass cannon, all bass frequencies distinguishable
+ Very wide stage, deep stage, above average, not largest, some holographic properties on good quality recordings, accurate stage for so much air
+ Not forgiving of low-quality tracks, no cover-up
+ Present mids, pleasant forwardness, details in mids, natural tonality (X like)
+ Easily driven, no hiss on SP2000, more volume sound swells
+ Non-offensive treble, not harsh, clarity not sharp, nuances
+ Goosebumps Southern Avenue, female vocals
+ The Rippingtons Lost Highway, rumble bass deep, impactful, deja vu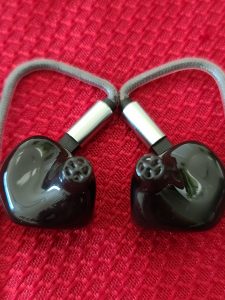 The more I listen, the more the DNA of Legend X bass appears, but it is more controlled. Bass and coherency would be examples of how things change during listening phases. Everyone has had those days or hours that nothing sounds good, and you go back to listening later, and all is right with the world again. Each session with ODIN, thus far, is better than the last, which is an excellent sign.
Coherency has to be discussed with a Tribrid and can improve with seasoning, ODIN has excellent synergy, so I am expecting more with time.
I was very hesitant to post my "notes." As stated, many times, the reviewer's notes morph. I want to say in my experience; you have a good idea if the signature will work for you as the nuances work themselves out. More to come.