I have been relatively quiet since I received the EVO, I want to say this has nothing to do with EVO. It has everything to do with time and the fact I was steady traveling for 18 months, since the pandemic. Traveling weekly makes reviewing super challenging.
I have relocated again, 4th time I have made a geographic move since joining HF. I have an opportunity to settle in for a couple of years anyway. The point is, the EVO is with me, as is the SP2K but that's about all that is with me. It appears the moving company is using COVID as their reason for not delivering my belongings timely. Going on about 2 weeks of waiting. Once my PC is unpacked, I will offer impressions.
I will say, I am so glad I have had the EVO with me and no other because in any spare moments it has been the only thing I have been able to listen to. The EVO is the real deal. I have no idea how many hours I have on them now, but I would consider this a moderately seasoned pair. I look forward to comparing EVO with others in my stable.
The sound is big, full and bombastic. Bass quality is well represented. It is not only about the quantity. The bass has separation and hits so hard in the sub, when those frequencies are represented in a track.
To my recollection, this is the first time I have heard such quality and quantity without any muddying of the overall signature. As is evident in the totality of the signature, there is clarity throughout unabated by bloat.
Without having the Legend X on hand, I can confidently say EVOs signature will make the X appear distant and opaque compared to EVO. I love Legend X, one of my all time favorites, but the EVO surpasses it in all ways.
Having heard a full array of genres I can say jazz, rock, classic rock, pop, edm and soundtracks all sound magical.
Sharp upper mids can sometimes trigger my tinnitus and I have only encountered that once since listening to the EVO, The Traveling Wilburys, not sure why.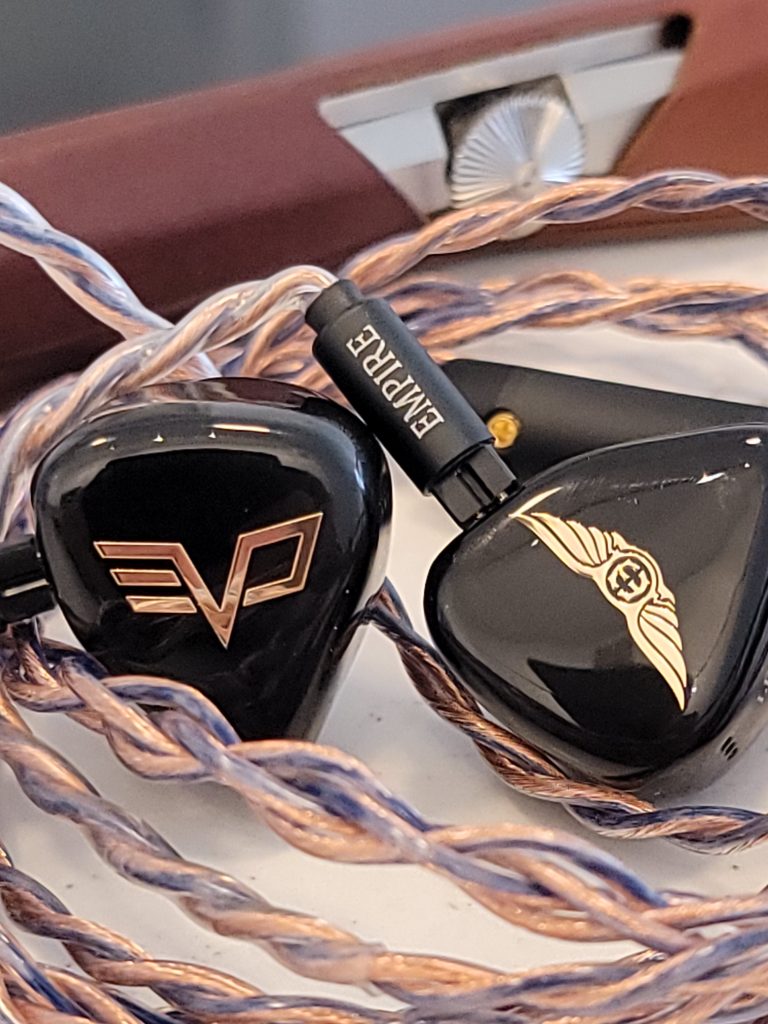 I could recommend showcase tracks, but they are numerous. My thumbs are tired of typing and my brain is tired of fixing auto corrects, so that's it for now.