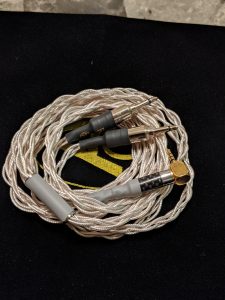 I have never been a massive believer in cables being the end all be all in the IEM and headphone game.  I see many folks spending as much or more on cables than their IEM's. To me, this is ludicrous.  I will say I notice more of a sound enhancement with headphone cables than IEM cables. Most of the time the cable upgrades I go for are more geared toward ergonomics.
Let me dive a touch more in-depth into my cable thoughts. Once you spend the money on a TOTL IEM or headphone, by all means, it makes sense to tweak away.  Spend your money on TOTL IEM or headphones, then an excellent DAP or source and finally cables. The cables should be the final tweak.
I have two TOTL of the line closed-back headphones in my arsenal. Money was already spent on TOTL headphones(check), already have my source(check) so for the final tweak, I invested in some premium cables. The headphones are the Focal Stellia and the ZMF Verite Closed and the cables are made by Arctic Cables. Let me supply you some of the information I was provided about these premium Silver cables.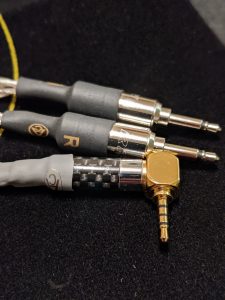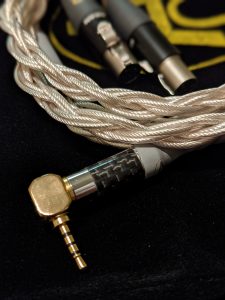 The wire used is custom-made to their specification by Neotech, a large OCC producer in Taiwan. A custom-made wire is only possible when committing to a substantial quantity and is extremely expensive. The wire itself is the highest-grade OCC purest-silver 26-AWG wire in a Litz type-6 configuration. It's also enamel-coated, which would keep the wire crystal-clear without oxidating for many years. It also should improve the conductivity of the cable and reduce EMI interferences. The cable also reached 7n purity grade. The official lab that measures purity in cables can only test purity up to 6n at this point, but Neotech was able to reach and pass the 7N mark for this cable when testing it with their more advanced measuring equipment.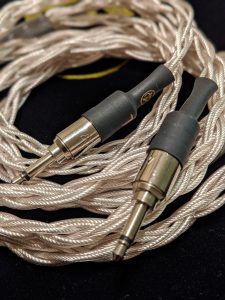 I am not going to give any initial sound impressions, except to say, there was an initial dynamism that I could notice as well as more air and separation that was initially apparent. I am told the minimum break-in period would be 50 hours of running, and many folks feel change could take place up to 150-200 hours of listening, especially with Silver. Thus my apprehension to give detailed sound impressions.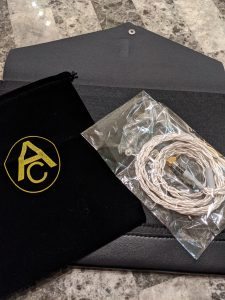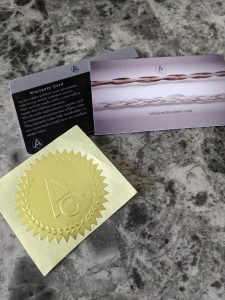 What I can comment on is the packaging, build quality, and warranty. Pictures speak for themselves so I have included photos so you can see the build quality for yourselves. The braid is nice and tight and beautiful. I am delighted to see a right-angled 2.5mm balanced plug. The packaging kicks things up a notch, as the cables are shipped inside a portfolio case. The cables themselves are placed inside a sealed envelope and inside the portfolio. Also included were a business card, an Arctic Cables sticker, black storage bad with the AC logo and the warranty card. I am thoroughly impressed with the warranty. I will let you read the verbiage on the warranty, but it is industry-leading.  Great job!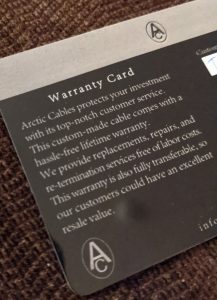 I wanted to introduce you to Arctic Cables, and you can reach out to Roy at info@arcticcables.com