Get yours from Bloom Audio
From 64 Audio:
64 Audio revolutionized the IEM industry in 2016 with its world class reference level U18t, the world's first 18-driver earphone. Now, with the introduction of U18s, 64 Audio has taken the heritage of the 18 driver platform and further pushed the envelope of innovation in sound and design. U18s combines proprietary drivers, LID technology and a new electronic crossover network to deliver a uniquely exceptional listening experience.
U18s is handcrafted in the USA from aerospace-grade aluminum billet. CNC milled, hand blasted, fly cut, and twice anodized – the result is a striking fractal design that is inspired by nature itself
"The tia system is comprised of three major elements: open balanced armature tia drivers, the tia single-bore design, and tia acoustic chambers. The Trio features two major elements of the tia system: the tia driver and the tia single-bore design."
Tia Driver:
"An open balanced armature speaker design for realistic resolution and transparency. By opening a balanced armature, the diaphragm becomes fully unobstructed, reducing resonance in the IEM and allowing sound to travel more naturally to the ear."
Tia Single Bore:
"A huge advancement in eliminating unwanted tube resonance. The large bore itself serves as a sound-shaping chamber and aids the tia high driver in delivering a linear and coherent frequency response. The short sound path provides remarkable high-frequency extension and smoothness. The large single bore also allows for easier maintenance"
"Apex, or Air Pressure Exchange, is a pneumatically interactive vent that releases air pressure from a sealed ear canal. It comes in two variations, m15 (-15dB) and m20 (-20dB)."
Alleviate Listener Fatigue
"When you seal a miniature speaker in an ear canal, the air inside becomes trapped. Apex relieves this air pressure, allowing the eardrum to move naturally, so you can comfortably listen longer."
Extend The Soundstage
"Freely moving air extends the soundstage and provides a more natural listening experience. It also preserves bass frequencies and helps the listener distinguish individual instruments."
Hear Your Audience
"Custom in-ear monitors provide amazing isolation and help you hear your mix more clearly and at lower volumes than a wedge monitor or earbuds. Apex lowers decibel levels while preserving the clarity of the sounds around you, so artists on stage can connect with their audience while protecting their hearing."
"LID, or Linear Impedance Design, enables a consistent, reliable sound regardless of what source. This proprietary circuit corrects the non-linear impedances of the drivers, restoring proper interaction with the source and preserving the desired sound signature."
"Whether you're a musician plugging into a variety of gear at different gigs or studios, or an audiophile listening from low-impedance sources, LID ensures your IEMs are delivering the desired sound signature consistently."
"And like all our IEMs, this model can be used with a wide range of personal audio devices as well as all hard-wired and wireless monitor systems."
Driver Type/Count: Eighteen precision balanced armature drivers
Driver Configuration: 1 tia high, 1 high-mid, 8 mid, 8 low
Frequency Response: 10Hz – 20kHz
Sensitivity: 106 dB/mW @ 1kHz @ 1mW (84mV)
Impedance: 8Ω Nominal
Crossover: Integrated 4-way passive crossover
Isolation: -20dB w/ m20 module, -15dB w/ m15 module,
-10db w/ mX module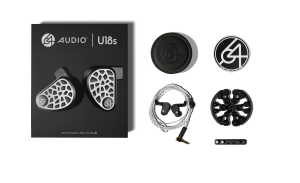 U18s Universal In-Ear Monitors
TrueFidelity Eartips (S,M,L)
Silicone Eartips (S,M,L)
SpinFit Eartips
Ear Tip Holder
8-Braid Silver Cable
Branded m20 apex Modules
Branded m15 apex Modules
Branded mX apex Modules
Round Sticker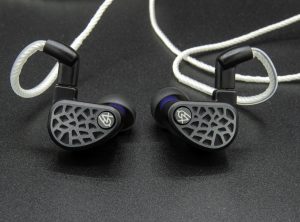 (All analysis was done using the M15 Apex module.)
Bass: One constant you'll most likely see referenced in the audiophile realm is the 'lack' of sheer depth and wallop regarding balanced armature bass. While I often agree dynamic drivers out-class balanced armatures in bass output and resolution, this is as close as it's ever come for me. The U18s has deep bass with dynamic driver like decay, whilst adding a bit more texture than run of the mill dynamic drivers. Obviously thanks to the nature of the balanced armatures 64 Audio crammed in here. This lends a helping hand to create dynamic driver like rumble while retaining much of the balanced armature bass speed, tightness. Even a true basshead can appreciate the bass delivery here in the U18s. This bass extends well into the 20-30hz region and juts off in the other direction far enough to add some warmth to the lower mid-range. It does so without causing any bloating or bleed over. Mid bass offers enough punch to prevent drums and bass guitar plucks from sounding lifeless or flat. It's not Legend X bass here but it's healthy sounding for sure.
Mids: As I stated in my Trio review, "One thing I have noticed about many 64 Audio offerings is that they know how to tune the mid-range". Welp… the story remains the same here. The U18s has a soothing and warm mid tuning, from the lower to upper. They achieved this all while maintaining exceptional vocal clarity for both male and female vocalists. Instruments are also rewarded from this boost. Certain string instruments or piano may not be as vivid but they certainly do not lose an ounce of resolution. Another interesting thing I enjoyed was, unlike most 64 Audio flagships, there is no, "illusion" here to make the stage seem expanded. The U18s doesn't have any of those unusual dips or tuning anomalies to emphasize stage. Despite this, there is sufficient separation in layering present while allowing vocal ranges to sit up front or slightly back from front; not recessed. Typically, these tuning dips referenced earlier make the vocalist and other mid bearing instrumentation seem distant, sometimes behind other frequencies. While this is nice for the grand presentation of headspace, 64 Audio has already done that with the Trio, Fourte and Fourte Noir. I applaud the decision to keep the U18s a pure example of their technical prowess in proprietary technology. Of course, there is tuning going on here, but it's devoid of tricks; reliant upon only a reference-y take on things. It really is lovely to hear. You're afforded the warmth but maintain the resolution with zero compromises in an intimate presentation.
Treble:  Very simply put, the U18s has a soft and warm tilted treble presence. Don't get it twisted though, there are times those Tia drivers will jump out and shine. The U18s doesn't throw down the etched and crispy treble often thought of when referencing 64 Audio and Tia. That being said… good, I'm glad. Once again, they already offer that in the likes of U12t, U18t, Trio, Fourte and the elusive Fourte Noir. Albeit a different treble tuning, I don't find it lacking whatsoever. It doesn't beg for your attention at all, but it also isn't absent in the overall presentation. I find it highly resolving, properly weighted-yet relaxed. You really can't ask for a more coherent treble output to match the overall temperature of the tuning. If it was brighter, it would stand out too much and seem disjointed. If it was warmer, it would pull the overall tuning into the veiled territory. There is a natural softness or airiness to the top end as well which allows it to remain separate from the lushness in the bass and lower mids. Thankfully, the balance is just right.
Overall Sound Presentation:
The 64 Audio U18s has more of a warm reference signature than dull analytical one. I wouldn't call the stage enormous but there is enough by way of imaging and separation to avoid congestion. Bass is decently elevated without being distracting or disappointing. Mid-range has room to breathe and flex some clarity in vocal presence and instrument separation. Treble greets you with macrodynamics so good, the hell with the microdynamics. Cymbal splashes for example are finessed sounding while they deliver the all the detail needed to know you're absorbing top notch sound. You can just as easily fall asleep with the U18s in your ears as you can use them for a relaxing critical listen.
(All comparisons done using M11 PRO, Lotoo Paw S1 and DX300)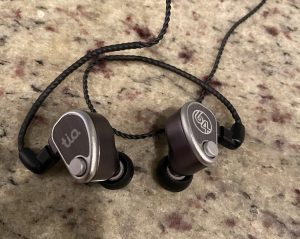 Twister6 isn't the only one with a granite countertop! 😉
The critically acclaimed U12t, yet sometimes described as 'boring' but hard to fault is no slouch in any regard. I feel that many who praise the U12t sound will appreciate the U18s but gravitate towards the U12t more, due to its more resolute, reference tuning. Bass is similar but a tad weightier sounding in the U18s. Mids are also heavier or more colored where the U18s is concerned. Treble is more on the crisp side with the U12t whereas it is softer in the U18s. They are both great, this ultimately will just come down to tuning preference. Unfortunately, I have never heard the U18t to offer a comparison.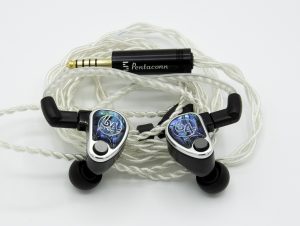 The bass seems a bit more forward and boomy on the Nio from sub bass carrying into mid bass regions. Bass is most definitely much more resolving and controlled with the U18s, although less present. Mid-range is more wet sounding with Nio and cleaner sounding with U18s. Treble is similarly tuned, but I find the U18s to deliver it in a more profound and effortless way. The Nio has a little more energy in some 6-8k regions but it sounds thinner to me. If you cannot afford the entry cost of the U18s, the Nio would get you much of the way there for less. With the M20 module, the Nio just introduced a lot of compression and overall is too thick for my liking.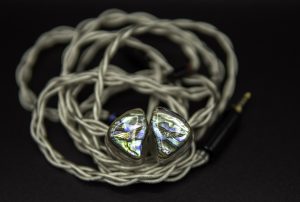 As I have said before, the Legend X has the best quality bass on any IEM known to date. The quantity, decay, texture, power, depth… the list goes on. As an obvious biased advocate of Legend X bass, I cannot fault the U18s bass or say it disappoints. I actually quite like it. Mids are similar in weight but the U18s does nudge the clarity a bit here, while the Legend X nudges the thicc'ness. Vocals seem slightly further back when compared to the U18s, but not much.  Treble is also very similar in how it is perceived, maybe being just a tad 'livelier' with more bite on the Legend X. I often laugh at how much of a chameleon the Legend X is and how often it upsets other IEM's when you least expect it. The U18s is a formidable opponent here though. If you want the Legend X sound with less bass and slightly more forward and less thick vocals, alas the U18s. The treble is too close to sway one way or another. The Legend X also presents a noticeably larger sound stage with greater separation and imaging.
Campfire Audio Solaris OG/SE: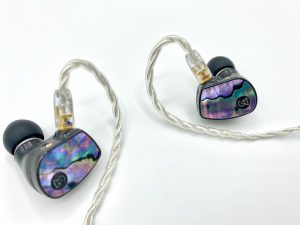 In simple terms, the U18s is a more engaging and colored Solaris with a less holographic soundstage. Bass hands down goes to the U18s. Mids offers a similar clarity with slightly more detail available in the U18s. Treble is more relaxed in the U18s and splashier while more elevated on the Solaris. That being said, for the going rate of the now discontinued original Solaris and Solaris SE, they are hard to argue with.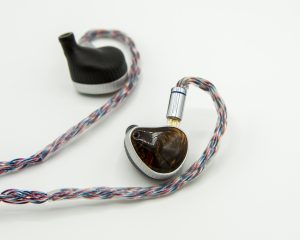 Price is the only thing similar here. The U18s is just, to me, a better all arounder. Where the U18s injects a warm, pleasant effortlessness, the Sultan just hulk smashes, and it overwhelms the frequency range. It's just an unforgiving density that rolls into an uninspiring thin, glassy sounding treble range. I don't have much good to say about the Sultan and maybe it was the fit, seal or whatever but yea, wasn't impressed. Then again, I don't know of a Noble IEM that I have heard to date that I enjoy. Maybe it's the ergonomics. The U18s on the other hand, did impress me in pretty much every way.
My precious Odin… this was a hard one. As much as I, "all hail Odin", I was actually appreciative of the tuning differences between the Odin and U18s. The Odin just throws this detailed, vividly clear and holographically layered sound over some amazing deep and well controlled bass, right at you. It commands your attention. The U18s manages to accomplish a good bit of detail while softening the projection. Odin bass is more linear and sub bass focused. It's world class bass, seriously. The U18s bass is more elevated into the mid bass region which adds a nice warmth whereas Odin prioritizes the mid bass and lower mid region for obscene clarity and neutrality. Upper mids aren't all that different. The Odin has more energy and clarity in this region but the U18s is one of the very few, if only monitors I have been able to A/B against Odin and not feel are veiled. The treble is where I feel the Odin achieves a more natural timbre and life like presentation. I'd be remiss if I did not summarize how these titans present soundstage. Simply put, the Odin presents a much larger, more separated sound. A friend of mine, Takao, nailed this perfectly… If you created a U18s with the width and dynamics of the Odin, you would surpass almost all monitors to date.
The 64 Audio U18s is a welcome addition to the typical Tia tuning. It offers a warm velvety high-definition tuning that rarely disappoints and often lets one bask in the musicality. You can listen to them critically or just get lost in your favorite acoustic, vocal or high energy mix. Although it doesn't possess the large holographic soundstage, it does offer a smooth, layered presentation that allows it to remain separated. Lastly, hats off to 64 Audio for really stepping up their stock cable game. The included silver cable is fantastic in all regards.